GENEWIZ is fully committed to advancing research around the novel coronavirus (2019-nCoV/SARS-CoV-2) outbreak. Our global presence, state-of-the-art facilities, and highly qualified scientific team, allows us to deliver with unparalleled quality and excellence. GENEWIZ's unique DNA sequencing and synthesis solutions help research institutions around the world to better understand this pandemic virus.

Gene Synthesis
De novo gene synthesis technologies enable the development and optimization of antigen-presenting viral genes for safe and rapid vaccine development. GENEWIZ's synthetic DNA solutions can also be utilized to rapidly produce standard/controls for the development of coronavirus diagnostic assays.

Oligo
Scientists can now order primers and probes approved by the Centers for Disease Control and Prevention (CDC), World Health Organization (WHO), and Chinese government for rapid identification of the virus.
Please see the available list of primers and probes here. HPLC purified COVID-19 primers and probes are available for direct order through our e-commerce platform. Note, all primers and probes are Research Use Only (RUO).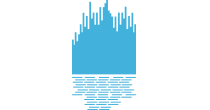 Next Generation Sequencing
NGS continues to play an indispensable role in characterizing and understanding the rapid spread of the coronavirus across the globe. Technologies such as whole genome sequencing and targeted amplicon sequencing can help discover, identify, and monitor pathogenic sequences.
GENEWIZ's NGS service portfolio is uniquely positioned to help you identify and uncover known and emerging viruses.